Are we looking at the very first capable Scrambler? I would say yes… we are! And there's a reason for that for those of you who think it looks too heavy or bulky for off-roading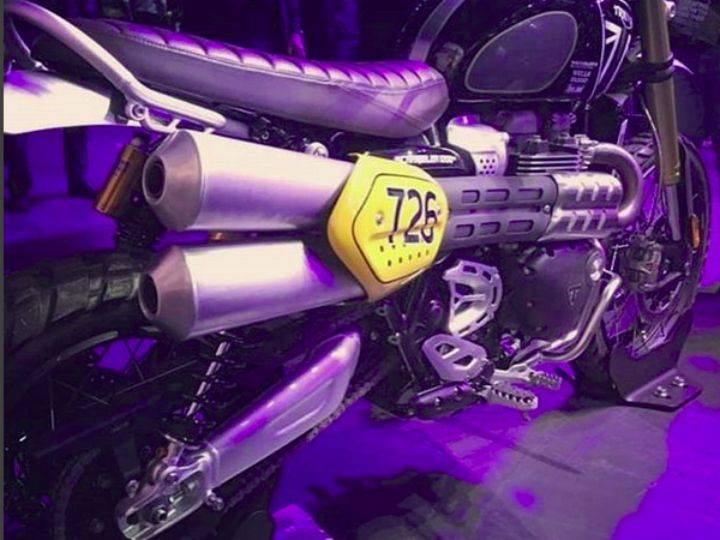 My first impression after the teasers and after having seen it on YouTube this morning -the bike has just been released today- is that this ride is incredibly beautiful.
Not in vain it's a Bonneville, a motorcycle many think it is one of the most beautiful stock designs. However; I was a bit nervous about whether it was going to be too bulky or big. Apparently it doesn't look like that.
I'm sure the perspective can be different if you compare it with the original Bonneville range, way lower than this one.
Really Off Roading?
Well, it looks really off road for me and I guess it is for most buyers. It is not an enduro bike which you can ride on the dirt track and it is not the one you'd see competing on the television -except for some crazy stuff in motorcycle events which I am so eager to participate in- but it makes a decent adventure bike at least when you look at it.
The reason why I think this bike is great for off roading it's because of its target rider. A man in his thirties or forties with a passion of vintage looking bikes who are now trying to go back to dirt as we used to ride when we were teenagers.
That basically means we don't have a clue about enduro riding and this bike is probably more than enough. But the reviews or riding it might make me change my opinion. Anyway, I really and truly want this bike.
What's not so sure is how the market will accept it or if as they claim, they've created a new niche. It looks like a bold move to me, but isn't it a response to Ducati's Desert Sled?
See you on the road!