Like many say, don't ride motorcycles if you are smart, I guess we riders are not too wise then…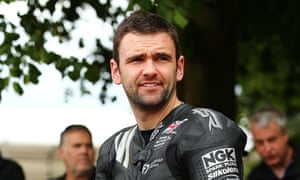 Extra Mile: William Dunlop Legend Tribute
The Wise Cowboy is still rocking in our minds…
It's blown my mind, the curse of the Dunlops is something baffling, are they a hero saga or a mad family? For us here at the AFB, they're obviously heroes.
Having a look at their racing casualties now, one would be tempted to think they should have given up long time ago, but how can someone go against his own nature? Riders are born riders the same way a bird is meant to fly. Cage a rider, and you'll get a sad one.
I am sure the fellow didn't want to ride, I'm sure he would have spend a few more races, would have spent some more time with his beloved family and friends, and he would have gladly enjoyed a few more sunsets and corners. But he can't anymore.
But that's just the same way we will all pass away. We don't know when or how, but we know we will. So what's the point anyway? We are not going to win this battle.
I propose a simple activity today, close your eyes and imagine your family crying, your friends feeling miserable and everybody gathering around your coffin. You are dead. See it vividly, feel the smell of the flowers, imagine who would attend, who would cry or even laugh at your funeral. Feel like you truly are dead.
Nothing else matters now, right? well there's something that does, what have you done with your life? Make a flashback to what you've done, which doesn't really matter now as you're dead, but make it anyway.
What would you most likely remember? The day you decided not doing something just in case OR the day you actually did it? The big event in your life or the extra hours warming the office chair with your ass? What do you remember the drinking or the hangover?
We are going to die, each and every one of us is, but before that, remember the 20th Century biggest discovery, there's life before death!
People are no longer restrained by religion or suffering a miserable existence only thinking of the benefits of heaven once you've died. We can live our lives while we are alive, the old ones knew about this:
Carpe Diem / Tempus Fugit
I am happy for you William Dunlop, not because you died, which made me really sad, but because you lived. You lived a life I can easily understand, you gave everything to motorcycles and motorcycles gave you everything.
There's a toll to pay, but as we did not have a clue when that might be, this is it, live a life full of life, not necessarily full of years.
See you on the road!
William Dunlop Legend Tribute