The majority of fellow riders I know well would never camp out in the wild. They might stay overnight in some events and that would be it. However; for those of us who would, or who would stop for a cup of tea in the middle of nowhere, a blanket can be a valuable commodity.
The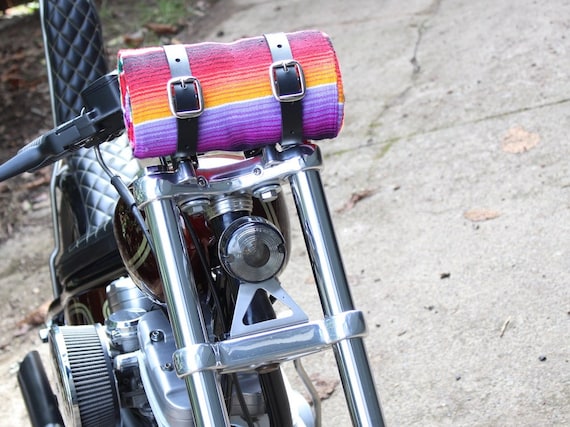 blanket rolled up on the handlebars or anywhere else is the archetype of the so called true rider. Someone who lives on the roads.
The visual impact on the bike is just superb, and that's why you can find these rolled blankets in many customised bikes as an ornament. But the true meaning of it comes a long way before.
Don't you remember Western Movies? The original outlaw wanderers used to carry
one on the back of their horses. Desert nights can be chilly and the floor a bit harsh.
You never know when a blanket can be of use. They even make a decent seat like the Honda with the Husqvarna tank below.