I normally ride in Spain as that's where I live, but being this lucky of living in such a great country for riders it can be hard to choose your destination. However; Almeria has always been a must for me.
Hollywood has always chosen Almeria for shooting films and I leave you just a glimpse of some of the movies shot there.
A great collection of sandy and rocky beaches, lots of nudism and hippy environment, a natural park, amazing underwater sites and the only desert in Europe.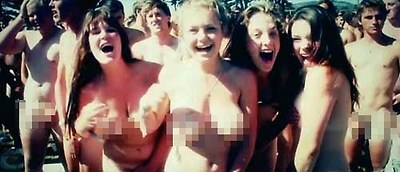 Do you want to know more?
You all know the motorcycle which impressed me the most lately is the Ducati Scrambler, and as for an European brand it's more difficult to move to Baja California desert, inspiration of this bike, they chose Almeria for a press release. Not in vain 90% of the spaghetti westerns were shot here.
Images are shot in Mini Hollywood, one of the many film stages turned into a theme park full of souvenirs shops and a far west show with the real local stunt men who really worked for the western films. A perfect for the Ducati.
But the magic of the landscape is breathtaking everywhere, and the roads and tracks are just wonderful for those willing to get lost. The sky at night is amazing, countless stars above, endless roads below. Pure liberty.
And there's a race track too, well, there are two race tracks now just round the corner from Tabernas town.
And the light is superb. That's where my video was shot for AFB last year, and I promise to come back there and bring some more footage.
See you on the road!